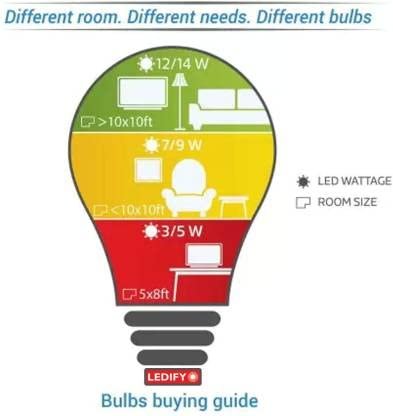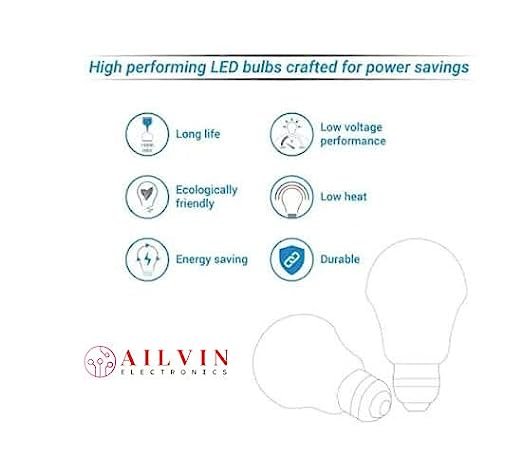 Pink Color LED Round Bulb E27 9 Watt for Decoration
₹250.00
₹190.00
Product Information
Pack of 1 Pink Colour E27 Led Bulb

Come With E27 Base with 9watt

Bright Led light Plays Vital Role In Decoration

Special Feature: Low Power Consumption and Provide Bright Light

Deco Assorted Festive Range LED Bulb | Red Colored LED Bulb for Decoration

Use in home decoration and indoor lighting application

Made In India
Introducing the Ailvin Electronics LED Bulb - Pack of 1 in Pink Color with E27 Base and 9 Watts
Illuminate your space with a touch of elegance and sophistication using the Ailvin Electronics LED Bulb. Designed in a stunning pink color, this LED bulb is perfect for adding a vibrant and stylish element to your home decor. With its E27 base and 9-watt power consumption, it offers a seamless fit into your existing lighting fixtures.
Enhance the ambiance of any room with the bright LED light emitted by this exceptional bulb. Its luminous glow not only serves the purpose of providing illumination but also plays a vital role in creating a captivating and visually appealing atmosphere. Whether you're looking to set the mood for a romantic evening, hosting a festive celebration, or simply adding a pop of color to your living space, the Ailvin Electronics LED Bulb is the ideal choice.
One of the standout features of this LED bulb is its low power consumption, making it an energy-efficient lighting solution for your home. By using this bulb, you can reduce your carbon footprint while enjoying bright and dazzling light. It's a perfect combination of sustainability and functionality, allowing you to contribute to a greener environment without compromising on illumination quality.
The Ailvin Electronics LED Bulb is part of the Deco Assorted Festive Range, offering a wide array of colors to suit your decorative preferences. While this specific variant comes in a beautiful pink shade, the range also includes other vibrant options to suit your personal style and occasion. Whether you're looking for a charming addition to a birthday party, a vibrant accent for a holiday celebration, or a unique touch for any festive occasion, this LED bulb is sure to make a statement.
This versatile LED bulb is designed for both home decoration and indoor lighting applications. Whether you want to create a warm and cozy atmosphere in your living room or add a touch of glamour to your bedroom, this LED bulb is perfect for a variety of settings. Its flexibility and adaptability make it an excellent choice for illuminating any corner of your home with a delightful hue.
Ailvin Electronics is proud to manufacture this LED bulb in India, ensuring high-quality craftsmanship and reliable performance. Each bulb undergoes stringent quality checks to ensure durability and longevity, giving you peace of mind knowing that you have a reliable lighting solution that will last.
Experience the perfect blend of style, functionality, and energy efficiency with the Ailvin Electronics LED Bulb. Illuminate your space with its bright and vibrant pink light while making a sustainable choice for your lighting needs. Let this LED bulb transform your home into a captivating haven of beauty and elegance.