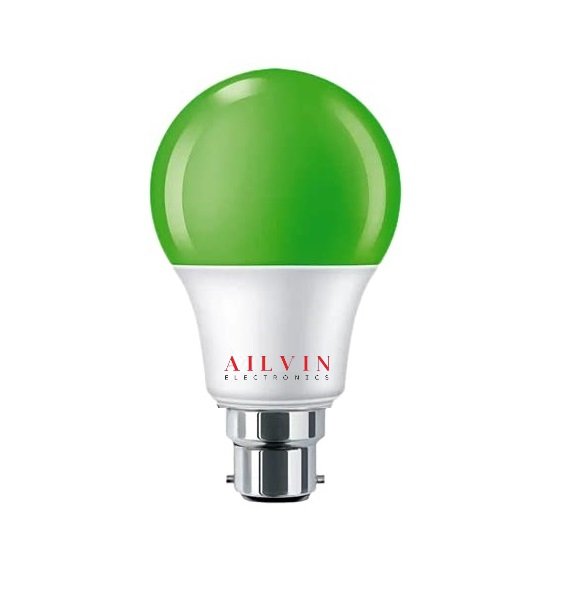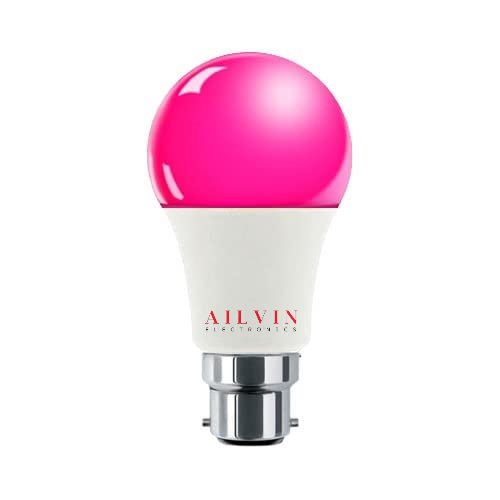 9 Watt Led Bulb B22 in 4 Color for Decoration, Combo Pack of 4 Color (Pink, Green Blue and Red)
₹760.00
₹460.00
Product Information
Introducing the 9 Watt LED Bulb B22 in a mesmerizing range of vibrant colors! Illuminate your space with style and create an enchanting ambiance with our Combo Pack of 4 Colors, including Pink, Green, Blue, and Red. Designed specifically for decorative purposes, these LED bulbs will add a touch of flair to any room or occasion.
Key Features:
Vibrant Colors: Our 9 Watt LED Bulb B22 comes in four stunning colors – Pink, Green, Blue, and Red. Each color emits a unique glow, allowing you to create the perfect atmosphere for parties, festivals, or simply to enhance your home decor.

Energy-Efficient: These LED bulbs are not only visually appealing but also energy-saving. With a power consumption of just 9 watts, they provide ample brightness while reducing your electricity bills.

Long-lasting Durability: Crafted with high-quality materials, these LED bulbs are built to last. They have a long lifespan, ensuring that you enjoy their colorful illumination for an extended period without the hassle of frequent replacements.

Easy Installation: The 9 Watt LED Bulb B22 can be easily installed into any standard B22 socket, making it convenient to incorporate into your existing lighting setup. Simply twist and lock, and you're ready to transform your space!

Versatile Applications: Whether you're hosting a party, decorating your home, or setting up an event, these LED bulbs are perfect for all occasions. Create a captivating visual display, set a romantic mood, or add a pop of color to your living space – the possibilities are endless!

Eco-Friendly Lighting: LED technology is known for its eco-friendliness, and these bulbs are no exception. They are mercury-free, UV-free, and emit minimal heat, making them safe for both you and the environment.

Cost-Effective Combo Pack: Our Combo Pack offers all four colors in one convenient package, giving you the freedom to switch up the ambiance whenever you desire. This cost-effective solution allows you to experiment with different color combinations without breaking the bank.
Brighten up your surroundings and let your creativity shine with our 9 Watt LED Bulb B22 in the captivating Combo Pack of 4 Colors. Embrace the beauty of colorful lighting and make a statement in any space. Order now and transform your environment into a vibrant wonderland!