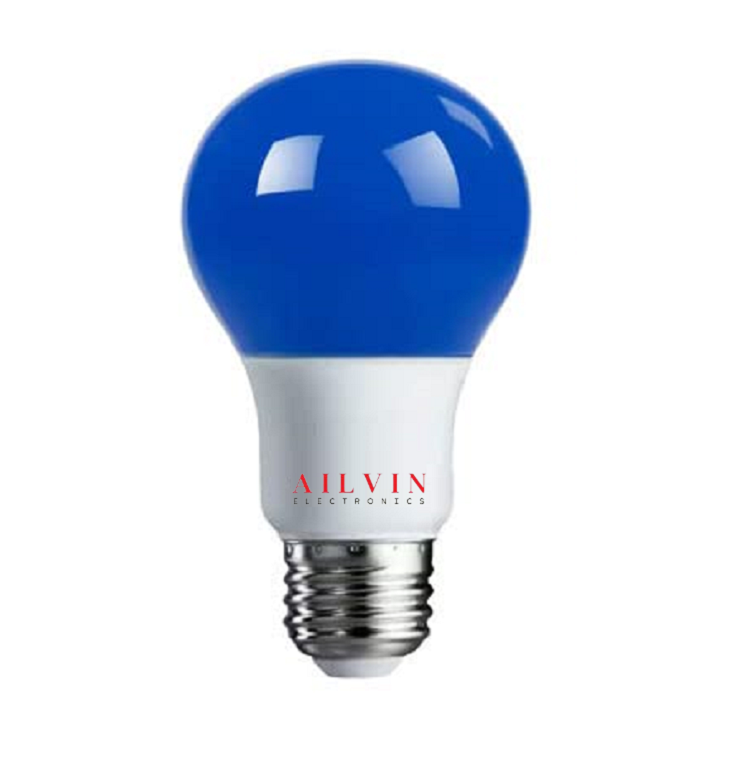 Blue Color LED Round Bulb E27 9 Watt
₹250.00
₹190.00
Product Information
Pack of 1 Blue Colour E27 Led Bulb

Come With E27 Base with 9watt

Bright Led light Plays Vital Role In Decoration

Special Feature: Low Power Consumption and Provide Bright Light

Deco Assorted Festive Range LED Bulb | Red Colored LED Bulb for Decoration

Use in home decoration and indoor lighting application

Made In India
Introducing the Pack of 1 Blue Colour E27 LED Bulb, a brilliant lighting solution designed to enhance your home decoration and indoor lighting applications. With its eye-catching blue hue, this LED bulb will instantly transform any space into a mesmerizing ambiance.
The LED bulb is equipped with an E27 base, making it compatible with most standard light fixtures. It features a power consumption of 9 watts, providing a powerful and energy-efficient lighting experience. Say goodbye to high electricity bills as this LED bulb boasts low power consumption while still delivering a bright and vibrant light output.
The bright LED light emitted by this bulb plays a vital role in decoration, allowing you to create captivating lighting arrangements and highlight specific areas or objects in your home. Whether you want to illuminate your living room, bedroom, or any other space, this LED bulb will create an inviting and lively atmosphere.
In addition to its captivating blue color and energy efficiency, this LED bulb is part of the Deco Assorted Festive Range. Its vibrant red-colored counterpart is perfect for festive decorations, adding a touch of elegance and charm to your celebrations. With these bulbs, you can effortlessly create a festive and joyful atmosphere during special occasions and events.
This LED bulb is proudly made in India, ensuring high-quality craftsmanship and reliability. It has been manufactured with utmost precision and attention to detail, guaranteeing a long-lasting lighting solution that will illuminate your spaces for years to come.
Upgrade your lighting experience with the Pack of 1 Blue Colour E27 LED Bulb. Enjoy its low power consumption, vibrant illumination, and the versatility it brings to your home decoration and indoor lighting needs. Illuminate your spaces with style and energy efficiency, and embrace the enchanting ambiance this LED bulb creates.